Sale!
Rage
Bob Woodward's new book, Rage, is an unprecedented and intimate tour de force of new reporting on the Trump presidency facing a global pandemic, economic disaster and racial unrest.
Woodward, the #1 international bestselling author of Fear: Trump in the White House, has uncovered the precise moment the president was warned that the Covid-19 epidemic would be the biggest national security threat to his presidency. In dramatic detail, Woodward takes readers into the Oval Office as Trump's head pops up when he is told in January 2020 that the pandemic could reach the scale of the 1918 Spanish Flu that killed 675,000 Americans.
In 17 on-the-record interviews with Woodward over seven volatile months—an utterly vivid window into Trump's mind—the president provides a self-portrait that is part denial and part combative interchange mixed with surprising moments of doubt as he glimpses the perils in the presidency and what he calls the "dynamite behind every door."
Production Description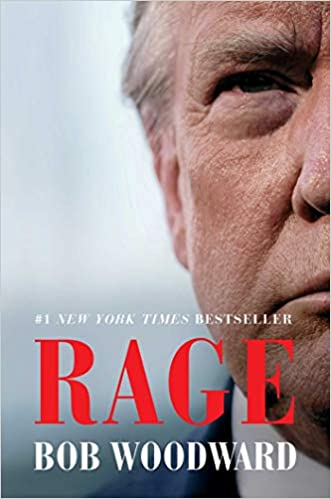 Only logged in customers who have purchased this product may leave a review.