After Life: My Journey from Incarceration to Freedom
$15.95
Foreword by Kim Kardashian West
The true-life story of the woman whose life sentence for non-violent drug trafficking was commuted by President Donald Trump thanks to the efforts of Kim Kardashian West—an inspiring memoir of faith, hope, mercy, and gratitude.
How do you hold on to hope after more than twenty years of imprisonment? For Alice Marie Johnson the answer lies with God.
For years, Alice lived a normal life without a criminal record—she was a manager at FedEx, a wife, and a mother. But after an emotionally and financially tumultuous period in her life left her with few options, she turned to crime as a way to pay off her mounting debts. Convicted in 1996 for her nonviolent involvement in a Memphis cocaine trafficking organization, Alice received a life sentence under the mandatory sentencing laws of the time. Locked behind bars, Alice looked to God. Eventually becoming an ordained minister, she relied on her faith to sustain hope over more than two decades—until 2018, when the president commuted her sentence at the behest of Kim Kardashian West, who had taken up Alice's cause.
Production Description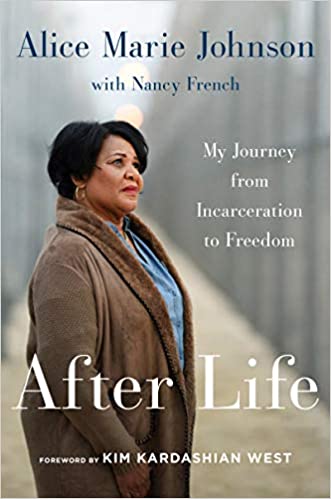 Only logged in customers who have purchased this product may leave a review.