Sale!
Hair Love
It's up to Daddy to give his daughter an extra-special hair style in this ode to self-confidence and the love between fathers and daughters, from Academy-Award winning director and former NFL wide receiver Matthew A. Cherry and New York Times bestselling illustrator Vashti Harrison.
Zuri's hair has a mind of its own. It kinks, coils, and curls every which way. Zuri knows it's beautiful. When Daddy steps in to style it for an extra special occasion, he has a lot to learn. But he LOVES his Zuri, and he'll do anything to make her — and her hair — happy.
Ages 2-7 yrs.
Out of stock
Production Description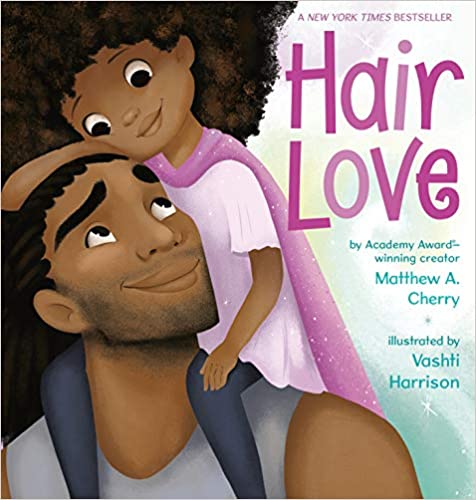 Only logged in customers who have purchased this product may leave a review.