50 Trailblazers of the 50 States
$15.95
Meet 50 trailblazers who made the United States what it is today in this gorgeously illustrated biography book. With one trailblazer from every state, you'll discover how Rosa Parks from Alabama fought for civil rights, how Barack Obama from Hawaii proved an African-American could be President, how Joe Biden from Delaware protected women from domestic violence, and how Betty Ford from Michigan improved treatment for drug addiction.
Each spread features a timeline of the trailblazer's life, key facts about their achievements, and how their trailblazing continues today. By honoring people who strove in the areas of equal rights, feminism, and environmentalism/conservation, this fact-packed book celebrates what makes America great, then and now. Ages 10-16 yrs.
Production Description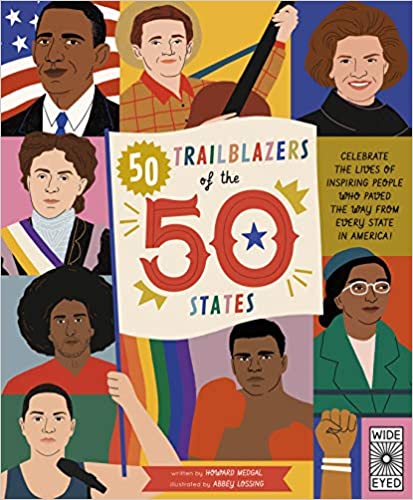 Only logged in customers who have purchased this product may leave a review.