Sale!
KD: Kevin Durant's Relentless Pursuit to Be the Greatest
The NBA has never seen a player quite like Kevin Durant. Larry Bird wasn't as quick, Magic Johnson didn't have such a range, and Michael Jordan wasn't seven feet tall. Durant handles the ball like Allen Iverson, shoots like Dirk Nowitzki, and has the scoring instincts of Kobe Bryant. He does it in a body that's about as big as Hakeem Olajuwon. But ultimately, Kevin Durant is like no one but himself.
After an incredible first season with Golden State, Kevin Durant earned the coveted NBA Finals MVP award: he was the Warriors' top scorer in every game of the 2017 Finals, helping the team snatch the title from LeBron James and the defending champion Cleveland Cavaliers.
Production Description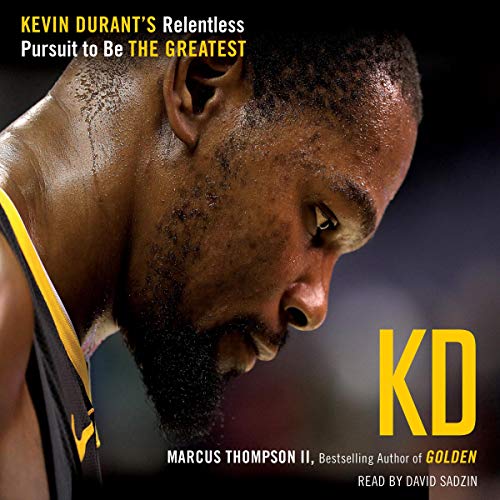 Only logged in customers who have purchased this product may leave a review.