Sale!
Ida B. Wells: Discovering History's Heroes
da B. Wells was an African-American journalist and activist who led an anti-lynching crusade in the United States in the 1890s.
On one fateful train ride from Memphis to Nashville, in May 1884, Wells reached a personal turning point. Having bought a first-class train ticket, she was outraged when the train crew ordered her to move to the car for African Americans. She refused and was forcibly removed from the train—but not before she bit one of the men on the hand. Wells sued the railroad, winning a $500 settlement. However, the decision was later overturned by the Tennessee Supreme Court.  Ages 7-11yrs
Production Description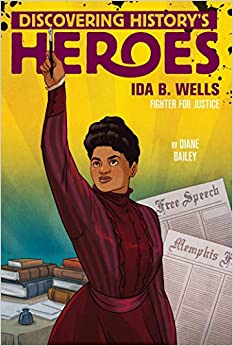 Only logged in customers who have purchased this product may leave a review.