Sale!
Ellington Was Not A Street
Featuring luminous art by Coretta Scott King Award–winning illustrator Kadir Nelson, this reflective picture book by poet Ntozake Shange looks back at the great Black thinkers and innovators who visited her father's house.
A close-knit group of Black innovators formed their own community in the early to mid-twentieth century. These men of vision lived at a time when the color of their skin dictated where they could live, what schools they could attend, and even where they could sit on a bus or in a movie theater.
Yet in the face of this tremendous adversity, these dedicated souls and others like them not only demonstrated the importance of Black culture in America, but also helped issue in a movement that changed the world. Their lives and their works inspire us to this day and serve as a guide to how we approach the challenges of tomorrow. Ages 5 -11 yrs.
Production Description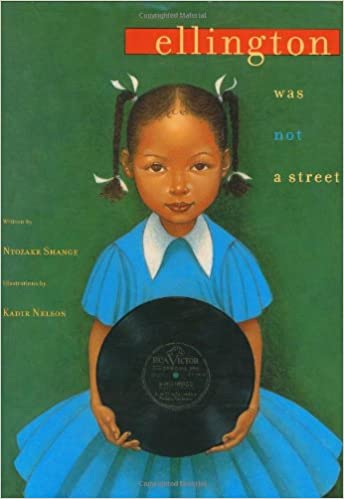 Only logged in customers who have purchased this product may leave a review.