Sale!
Big Papa and The Time Machine
A beautiful journey into African American history: Discover the true meaning of being brave in this tender and whimsical picture book from Daniel Bernstrom (One Day in the Eucalyptus, Eucalyptus Tree; Gator, Gator, Gator) and Shane Evans (Chocolate Me!) that follows a grandfather and grandson traveling through time and discovering their own African American history.
When a little boy is feeling afraid to go to school one day, his grandfather, Big Papa, takes him away in his time machine—a 1952 Ford—back to all of the times when he was scared of something life was handing him. "That's called being brave," Big Papa says over and over.
Full of heartfelt moments and thrilling magical realism, Big Papa and the Time Machine speaks to the African American experience in a touching dialogue between two family members from different generations and emerges as a voice that shares history and asks questions about one family's experience in 20th-century black America. Ages 4-8 yrs.
Production Description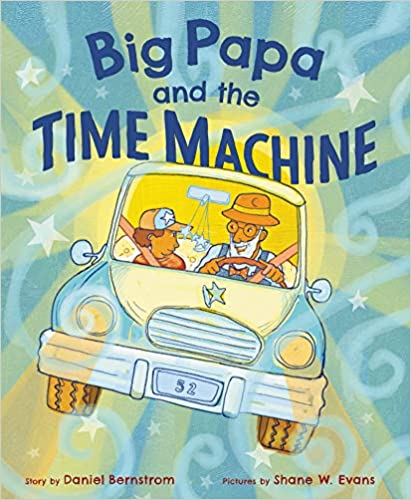 Only logged in customers who have purchased this product may leave a review.